Electronic Finger Printing
Apex Pre-Employment Screening is a partner of

L-1 Enrollment Services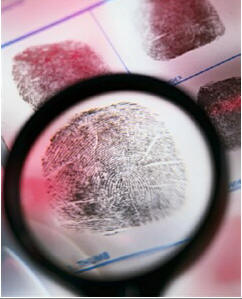 L-1 Enrollment Services was one of the first agencies to be CCRTIS (Canadi
an Criminal Real Time Identification Services) certified for electronic fingerprint submissions and is
currently the largest accredited fingerprint service provider in Canada. L-1 is the only vendor in Canada that manufactures its own FBI and CCRTIS certified electronic fingerprint capturing device and CCRTIS certified software
When you need to be fingerprinted, you want to ensure your prints are ha
ndled professionally and quickly. L-1 is the largest network of professional civilian fingerprinting centers in the country. Prints are captured digitally in a friendly, professional environment by a certified fingerprint technician. Your information is submitted electronically directly to the
CCRTIS
for processing, meaning you receive criminal history results in days, not months.
Who do We Fingerprint in Canada?
We work with individuals who require fingerprints for the following reasons:
¨

Foreign Government Criminal History Checks

¨

FBI and US State Fingerprint Requirements

¨

All Other Non-Criminal Purposes
You will need to bring two pieces of government issued identification with you to your fingerprinting session. At least one must be photo ID. Examples include passport, driver's license, health card, citizenship card or immigration documents. If you have a letter or file number from the agency requesting the Police Clearance Certificate please bring it with you.
Your fingerprints will be taken by professionally trained fingerprint personnel and submitted electronically to the
CCRTIS
for processing.

Our quick and professional fingerprinting session will take approximately 15 minutes to complete.